The castle was built in the XIV century and it is mentioned for the first time in the will of Gjon Muzaka with the name Castle of the Bastion, as the Bastion of France, while in 1521 it also appears on the sea map of Piri Reist (a Turkish navigator, geographer and cartographer.) According to Evlija Çelebiu, it was founded by the Venetians and conquered by the Ottomans, namely in 1478. In the west, it controlled a wide area of the Adriatic coast and in the east the plain.
The castle has a quadrilateral layout, with a space of 90m by 60m. The walls are made of local sandstones bound with mortar and are 9m high and 1m thick. At the four ends of each wall and in the middle of it, there was a tower. The towers of the northern and eastern ends are circular, 12m high. On the other two sides, the towers are rectangular. The objects found inside the castle are kept on the premises of the National Historical Museum in Tirana. The castle was built in 2 different periods, at the end of the XV century and with its western part rebuilt in the XIX century, it is considered as one of the rare forts found in the field.
Bashtova has been an important center of the Ragusa grain trade but at the end of the XIV century, the grain trade passed from the hands of the Ragusans to the Venetians. At that time, in addition to the grain trade, the Venetians were interested in holding strategic fortified points along the
Adriatic coast.
Bashtova Castle is one of the bestpreserved castles. The circular towers lack only the roofs and the wooden constructions of the floors, while the walls, with the exception of the western wall rebuilt in the XIX century, are preserved at their original height.
This monument is part of the sites restored by the EU4Culture program, financed by the European
Union and implemented by UNOPS in close cooperation with the Ministry of Culture.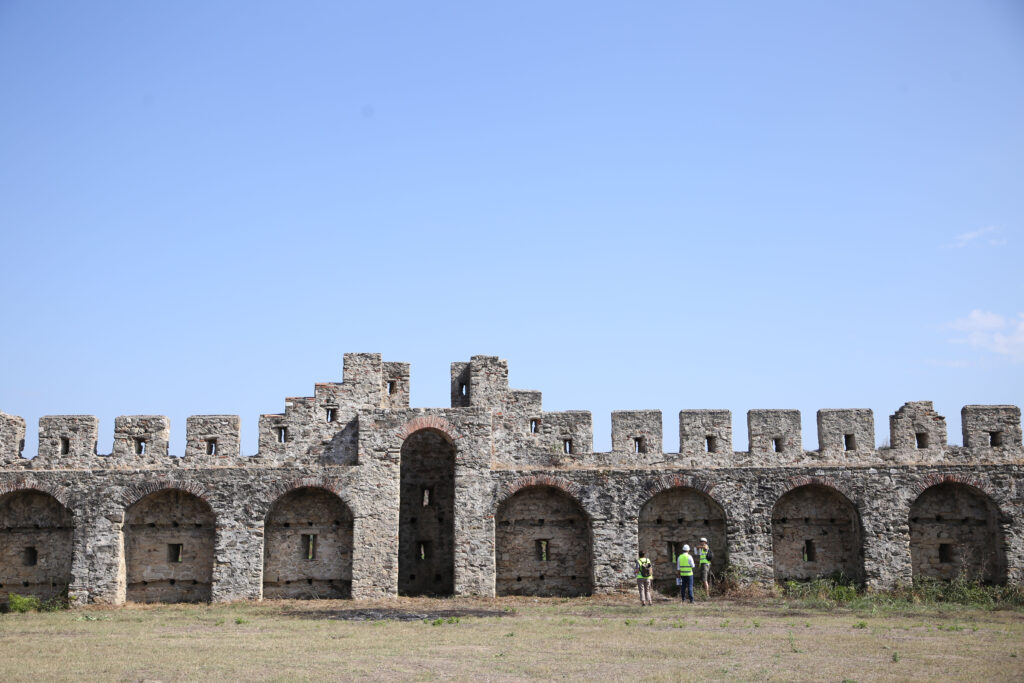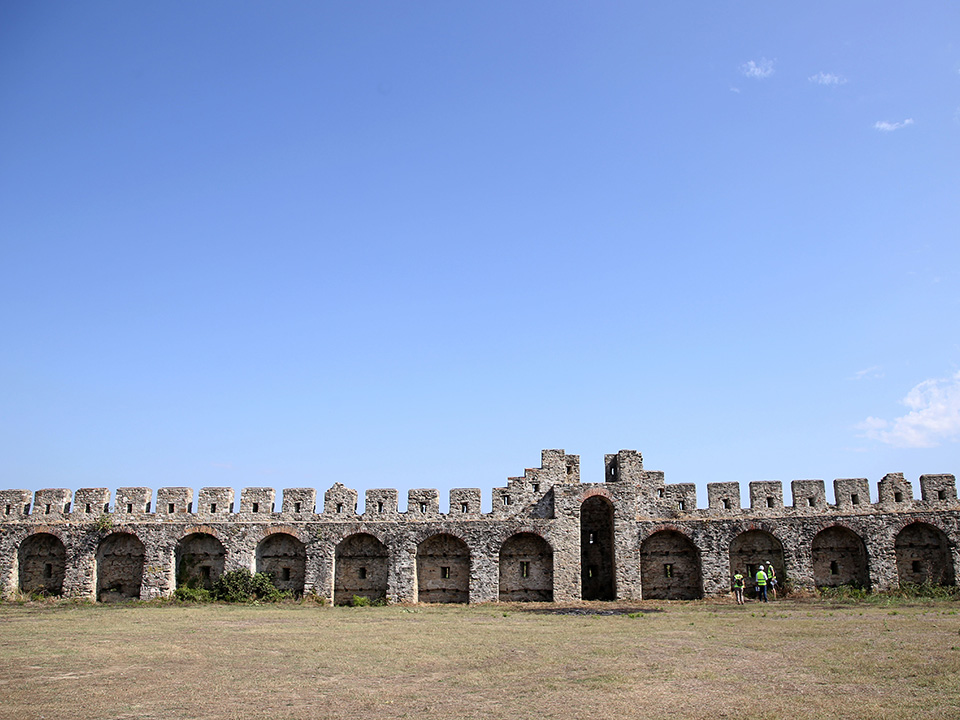 Photo credits: EU4Culture Program