Mosque of Kruja Bazzar, or Muratbeu Mosque, also known as Varoshi Mosque, is located on the southern side of the bazzar, on a sloping ground. It carries special architectural values, adapting to the harmony of the buildings in the Old Bazaar. According to the inscription, the mosque was built in 1553- 1554 by Murat Bey, apparently the commander of Kruja Castle.
The mosque consists of the prayer hall, which is lighted by 5 windows, the hall, and the minaret. On its  southern wall, it is located semicircle Mihrabi directed by Mecca, in front of which it is located Mimberi  and a balcony in the northern part. From this balcony, through a low and narrow gate, there is a connection to the staircase of the minaret.
In the year of Hijri*** 1253 (1837/1838), according to the inscription, the mosque was rebuilt, "since it was in
danger of collapsing". In 2014, it was restored by the Turkish Cooperation and Coordination Agency TIKA,
and it is considered one of the few remaining mosques that survived the communist period 1945-1990 in Albania.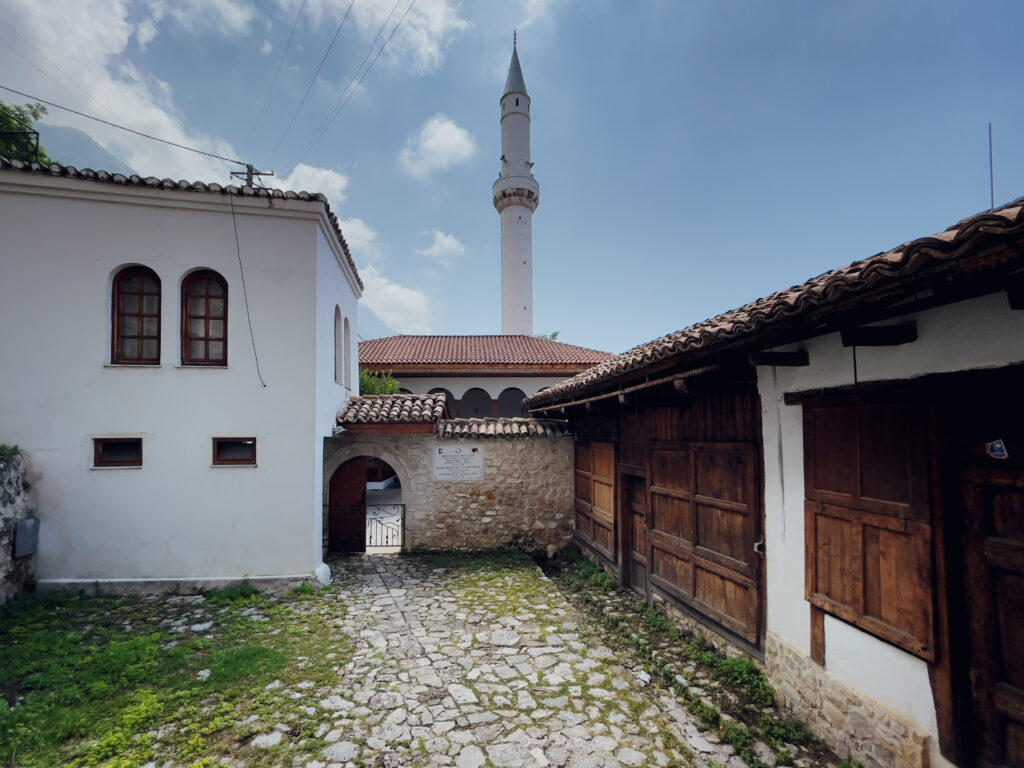 Photo credits: Dorian Mahmutaj